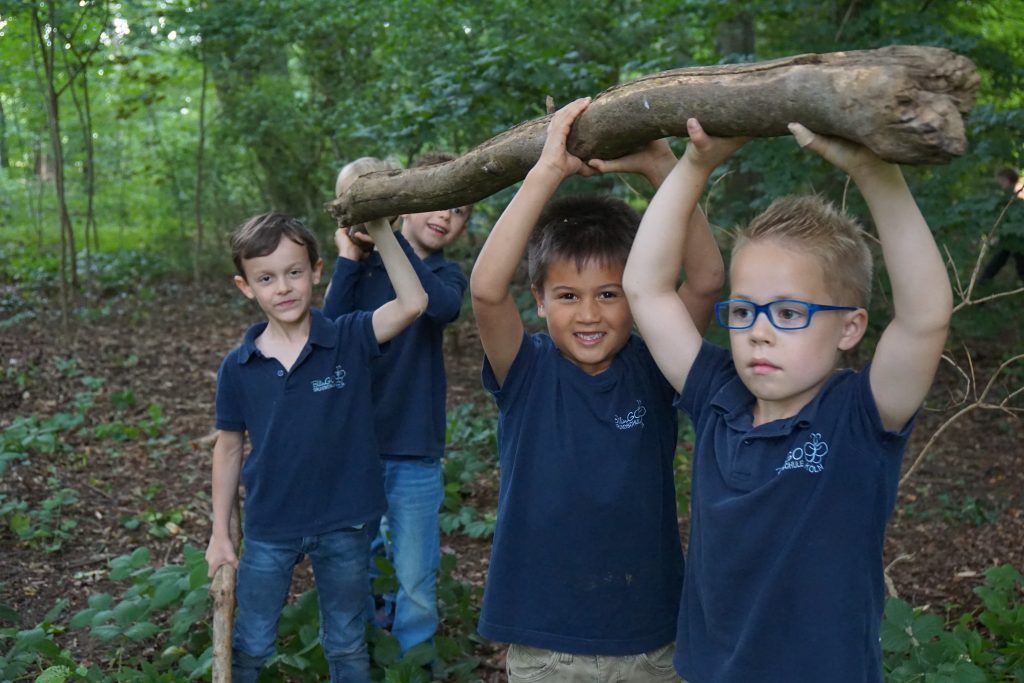 Our school concept requires that our pupils wear school uniforms.
This strengthens the community spirit and avoids competition among the students.
Trousers and skirts must be black, yellow, blue or grey.
Since children often grow very quickly we offer a second-hand-shop in the secretary's office. Clothes in good condition can be bought and sold here.
Shirts and jumpers can be ordered here.